Everyone wants to get to the top of the mountain first and shout, "Look at me! Look at me!" But the truth is, all your happiness and growth occurs while you're climbing, not while you're sitting at the top. Enjoy the journey by paying attention to each step. Don't rush through your life and miss it. Forget where everyone else is in relation to you. This isn't a race. You get there a little at a time, not all at once.
Let go of the foolish need to prove yourself to everyone else, and you'll free yourself to accomplish what matters most to you. Sometimes you have to remind yourself that you don't have to always be and do what everyone else is being and doing..
other seek her advice of her basic sensibility. a CAPRICORN DREAMER lady, from southeast Asia……..
You need to understand that a good relationship is about sharing ideas and enjoyable moments with another, to help each other grow in healthy ways, both together socially and as individuals. If someone really does treat you poorly or lies and cheats you out of something, feeling insecure is a natural and reasonable response. However, if you're actually in a generally good relationship with someone, then it's time to…

1. Stop trying to read minds.
Most relationship problems and associated social anxieties start with bad communication, which in turn leads to attempted mind reading. Mind reading occurs when two people assume that they know what the other is thinking when they don't. This process of wondering and trying to guess what someone is thinking is a rapid route to feelings of insecurity and stress.

2. Stop looking for perfect relationships.
You will end up spending your entire life hopelessly seeking the right lover and the right friends if you expect them to be perfect. Even worse, the process of doing so will drive you mad, as you feel more and more insecure with every failed relationship that doesn't live up to your fantasy of perfection.




3. Stop judging current relationships based on past ones.
Think about those times when you passed an unfair judgment on someone merely because they reminded you of someone from your past who treated you poorly. Sadly, some people pass judgments like these throughout the entire duration of their long-term relationships. Simply because they were once in a relationship with someone who was abusive, dishonest, or who left them, they respond defensively to everyone else who gets close to them, even though these new relationships have been nothing but kind and supportive.

4. Stop inventing problems that don't exist.
Inventing problems in our mind and then believing them is a clear path to self-sabotage. Too often we amuse ourselves with anxious predictions, deceive ourselves with negative thinking, and ultimately live in a state of hallucination about worst-case scenarios. We overlook everything but the plain, downright, simple, honest truth.

5. Stop focusing on the negatives.
There's no such thing as a perfect relationship. Even if it seems perfect now, it won't always be. Imperfection, however, is real and beautiful. The quality of the happiness between two people grows in direct proportion to their acceptance, and in inverse proportion to their intolerance and expectations. It's how two people accept and deal with the imperfections of their relationship that make it ideal. br>



So notice their strong qualities, cheer for their victories, and encourage their goals and ambitions. Challenge them to be the best they can be. Every day, acknowledge just how amazing they are.

HAVE A WONDERFUL WEEKENDS LOVELIES!!
photo: (C) to the owner
Forget about what others are doing. Stop looking at where they are and what they have. Nobody is doing better than you because nobody can do better than you. YOU are walking your own path. Sometimes the reason we struggle with insecurity is because we compare our behind-the-scenes circumstances with everyone else's public highlight reel. We listen to the noise of the world, instead of ourselves. So stop the comparisons! Ignore the distractions. Listen to your own inner voice. Mind your own business.
Keep your best wishes and your biggest goals close to your heart and dedicate time to them every day. Don't be scared to walk alone, and don't be scared to enjoy it. Don't let anyone's ignorance, drama, or negativity stop you from being the best you can be. Keep doing what you know in your heart is right, for YOU. Because when you are focused on meaningful work and at peace within yourself, almost nothing can shake you..




Bonjour;


you can call me JOYCE a go getter, A good friend but not extremely social, There are many things she like to do, to see, and to experience.A princess with brown eyes, A hyper and love to laugh, she tend to be quiet at first, but once you get to know her she never stop talking. And make amazing friends, others sake her advice because of her sensibilty.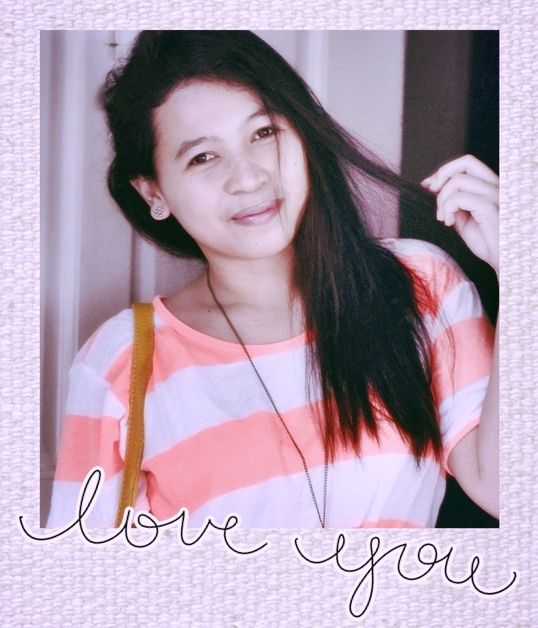 a full time dreamer from the wonderland of southest Asea PHILIPPINES, A CAPRICORN lady who's truly and really inlove collecting any kind of cutie stuffs, pastel, floral, and vintages, got a short talent by tooking photos through her lenses, a creative and love's doing some "DIY" and also one of those dreamer that wanna travel all around the world...

just get to me first before you bark,and dont worry i never bite! XOXO




travel with me;




grab my button;
( codes here
)

lovely blogs

some info;
name: joyce.
gender: fairy.
b-day: january 16.
sign: capricorn lady.
Blog made: 4/sept/2011.
agenda;